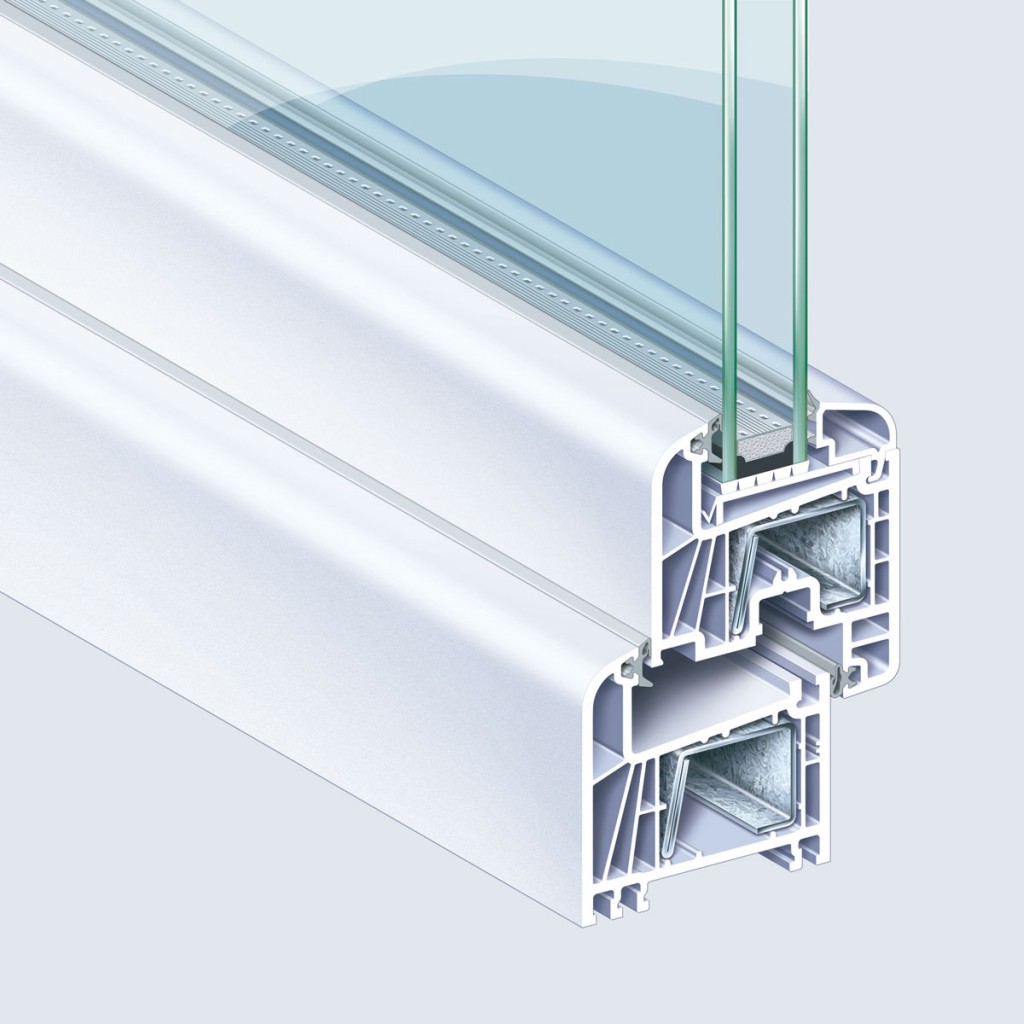 The profiles for the manufacture of entrance doors are provided with high inertia reinforcements. In addition, the corners are reinforced with weldable pvc brackets to improve the strength of the frame and better support the stresses to which the door pane will be subjected. PVC security doors are made with the Eurofutur Elegance profile.
Eurofutur Elegance System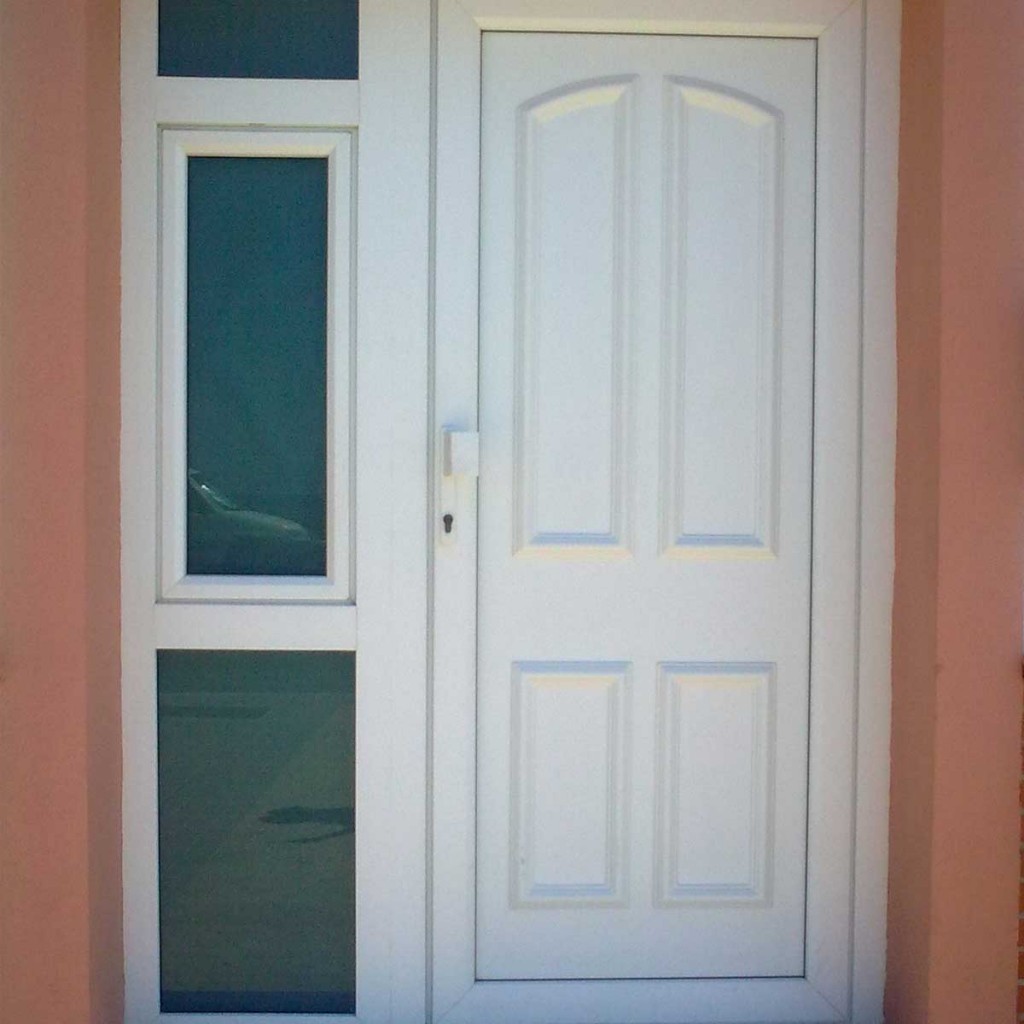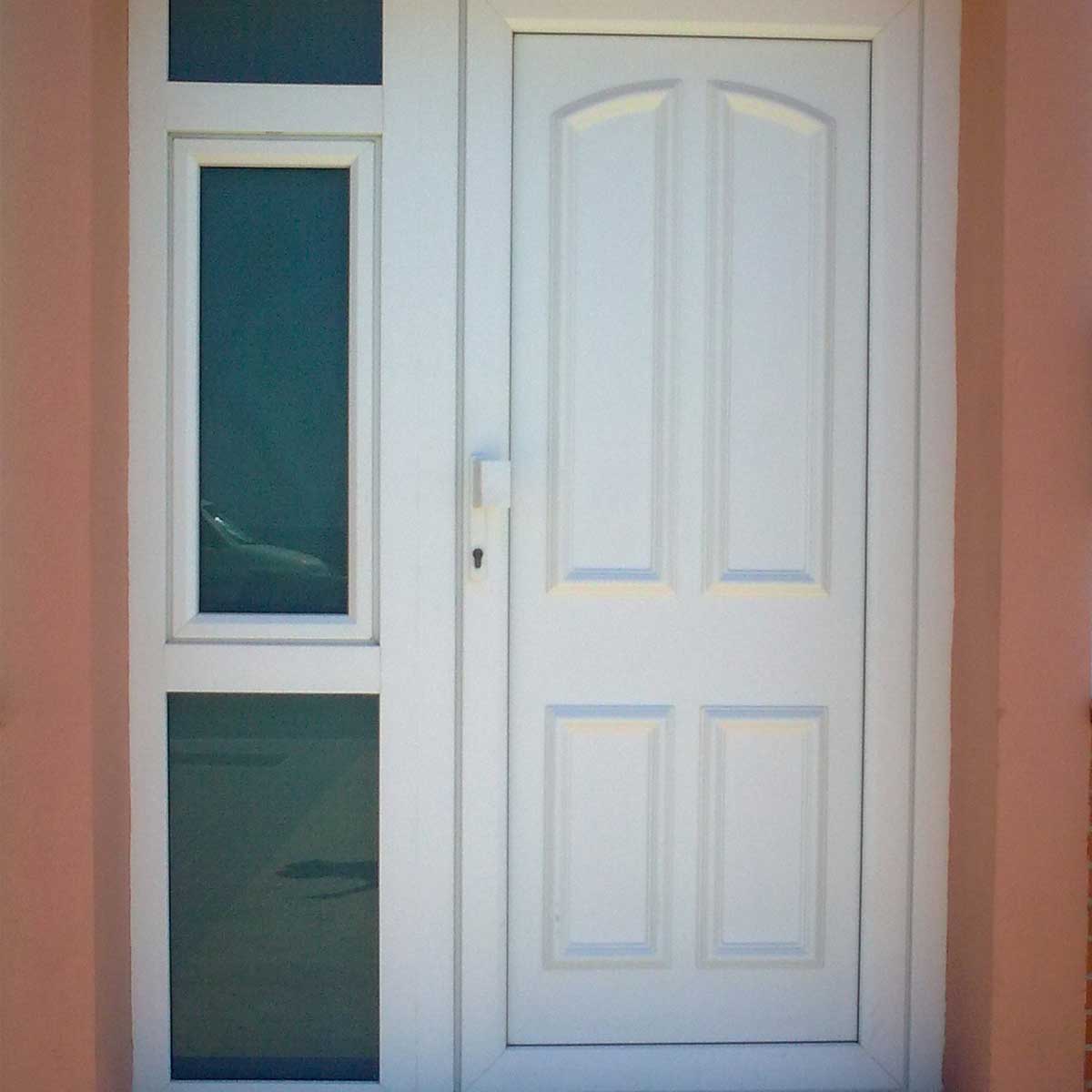 PVC-U security doors are manufactured with an internal steel structure and can have different external finishes, from the most modern designs to a rustic design. They stand out for their strength in having reinforced safety fittings and several points of closure of the highest quality. It has different possibilities of colors, imitation wood or lacquered, maintenance is practically nothing, with water, soap and a soft cloth, and offers thermal and acoustic insulation.
Thermal Insulation
Sound Insulation
Thermal Insulation
EuroFutur Elegance obtains an insulation value U = 1'3W / m2K, with this level you can achieve savings in heating and air conditioning of up to 70%. Insurmountable thermal insulation, thanks to its hermetic closure and its five isolation chambers. Insulating windows improve the comfort of your home and increase its value by reducing energy expenditure.
The values of thermal transmittance achieve a value U = 1.8 W / m2K.
Sound Insulation
Committed to maintaining energy
The pvc insulation system allows to keep the heat in the rooms, as well as to insulate them from cold, heat and noise.
Juan Verdún is a company committed to its customers and the environment.