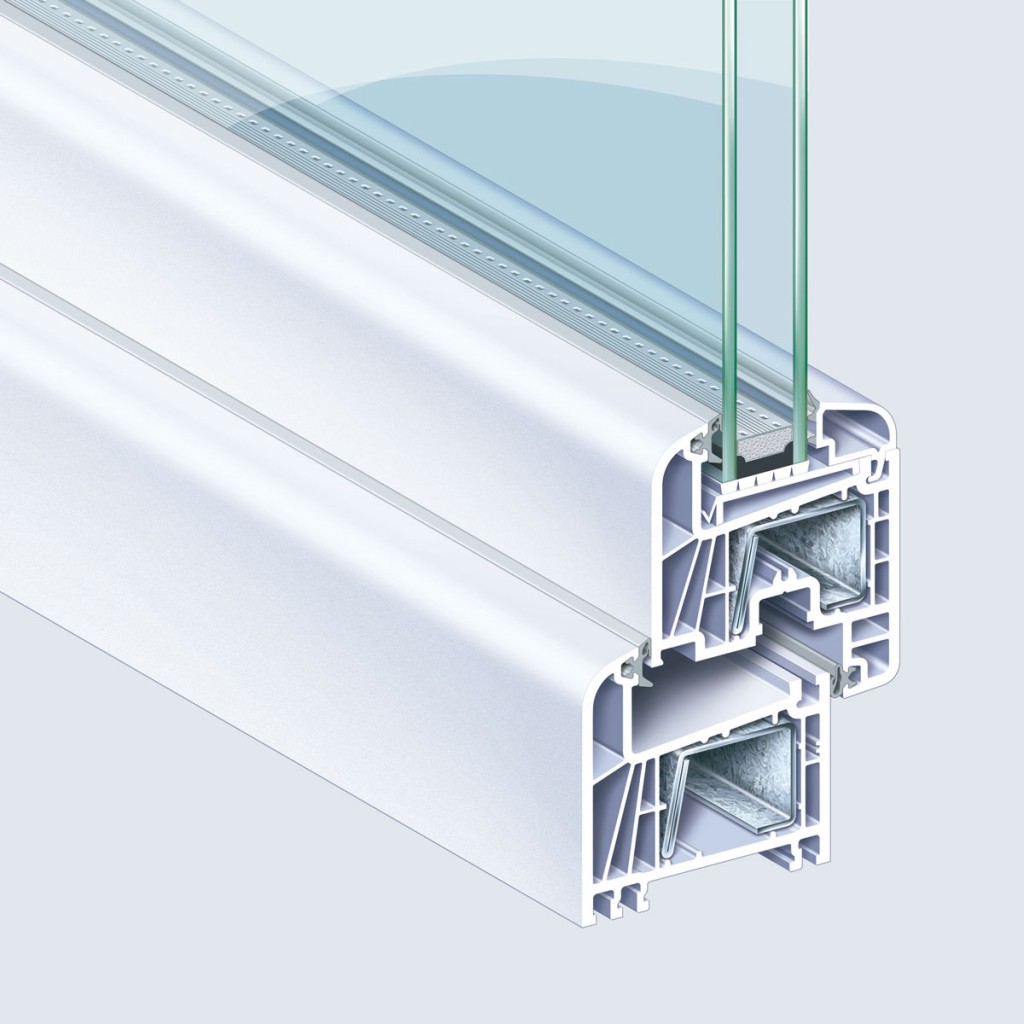 Profiles with a minimum of 70mm depth and 5 insulation chambers. Ability to use special glazings and with high thickness. Inclined inner frame for better evacuation and double seal for hermetic closure. Two types of panes: Recessed (70mm) or semi-recessed (82mm).
Maximum number of panes: 7
Maximum dimension of each pane: 80 x 210 cm
Maximum weight of each pane: 80 kg.
Eurofutur Elegance System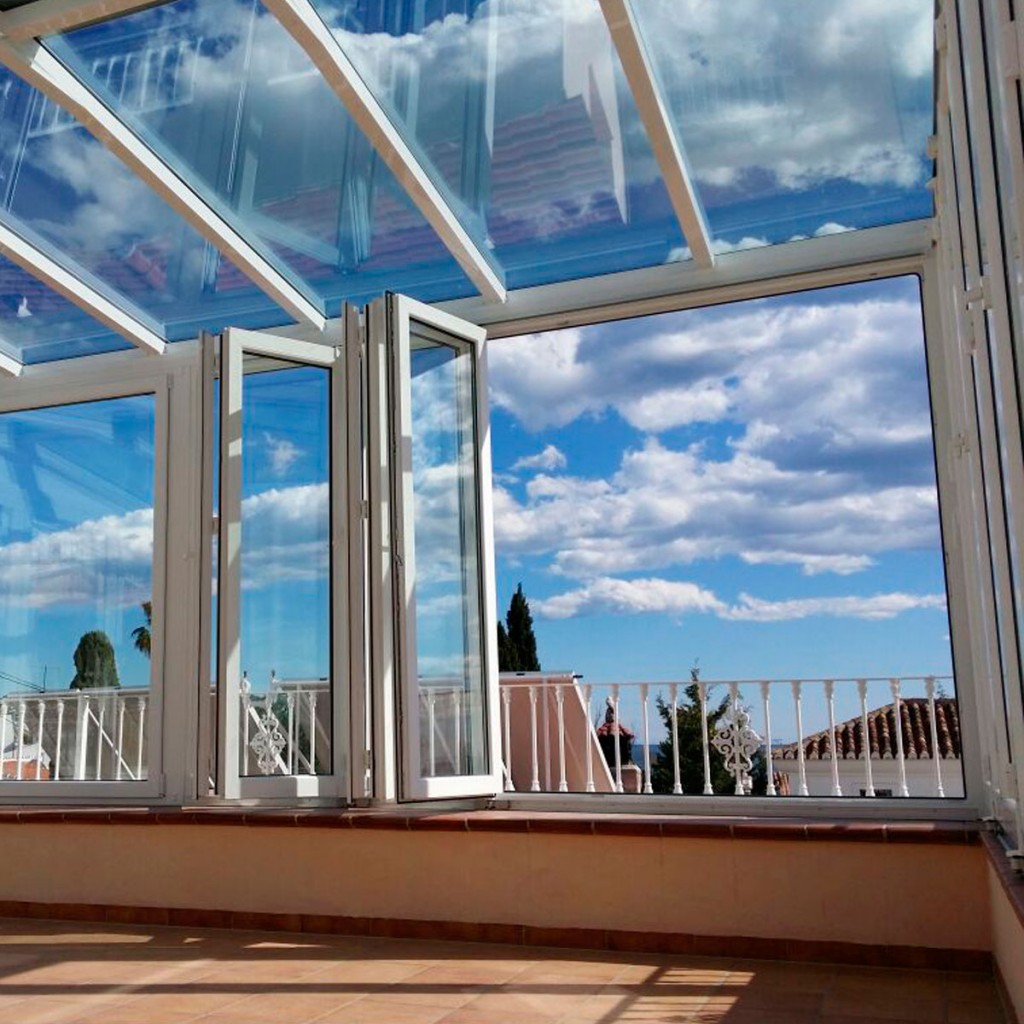 The folding PVC-U doors are a variant of PVC doors that allow the total opening of the span. The mechanism of the movable panes allows the opening area that is desired. The passage is not obstructed by fixed glass, nor by crosspieces or posts. You can choose a division in 3, 4, 5, 6 or 7 elements. Modern fittings guarantee flexibility of use. This folding door is manufactured with the EuroFutur Elegance profile, thus achieving high levels of hermeticism.
Thermal Insulation
Sound Insulation
Thermal Insulation
EuroFutur Elegance obtains an insulation value U = 1'3W / m2K, with this level you can achieve savings in heating and air conditioning of up to 70%. Insurmountable thermal insulation, thanks to its hermetic closure and its five isolation chambers. Insulating windows improve the comfort of your home and increase its value by reducing energy expenditure.
The values of thermal transmittance achieve a value U = 1.8 W / m2K
Sound Insulation
Committed to maintaining energy
The pvc insulation system allows to keep the heat in the rooms, as well as to insulate them from cold, heat and noise.
Juan Verdún is a company committed to its customers and the environment.